Bears Moving Into Cities Where Human Food Sources Are Plentiful
Posted by Securr Blogger on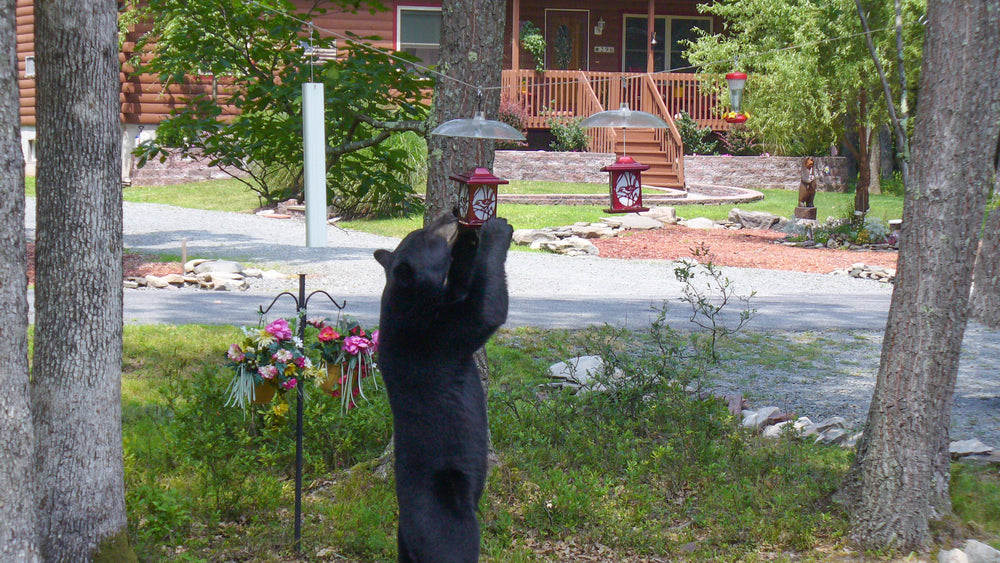 If you live in a rural area where bears are common, then you probably wouldn't be surprised to see one strolling by your kitchen window. But what if you live in a condo downtown? Bear sightings in populated cities are becoming more common when human food sources are easy to find. This puts both people and bears in danger. That's why it's so important to keep bear attractants safely locked up no matter where you live.
Black bear sightings in cities becoming the norm
Residents of Knoxville, Tennessee, have no doubt seen a black bear or two in the wild. After all, it's just a stone's throw from the Great Smoky Mountains National Park, one of the biggest areas in the eastern US where black bears live in the wild. But in December 2022, residents of downtown Knoxville got a big surprise when they spotted a black bear roaming the streets early one morning in search of food. And they aren't alone. In December 2021, a 200-pound black bear was caught roaming the streets of downtown Pittsburgh. And in September 2022, a black bear was captured in downtown Helena, Montana, while it was searching for food. 
Attractants create danger for bears
Fortunately, in these cases, the bears were safely and humanely relocated to nearby rural areas. But not every bear is so lucky. Bears who have become accustomed to human food are more likely to inhabit populated areas, becoming problematic. They lose their fear of people and can become a health and safety risk. In too many cases, bears are euthanized when local officials feel they have no other options left. Sadly, a 100-pound black bear in Oregon was euthanized after people had begun intentionally leaving food out for it so they could take selfies with the bear to post on social media.
The danger comes in many forms
It's not just the threat of euthanasia that is a danger for bears that become accustomed to human food. Some bears could become sick when they inadvertently eat food packaging. They can also have a bad reaction to foods they aren't meant to consume. Some bears may get hit by cars or become prey to poachers when they wander into populated areas. 
Protect bears by keeping human food and attractants locked up
The best and easiest way that you can help our bear friends is to keep your food and other attractants safely locked up. That's why we've created a full line of BearSaver products to serve virtually every need. Our bear-proof trash cans, bear-proof recycle bins, and bear-proof food storage lockers keep attractants locked up securely. We have more than 75 products to choose from and we're the #1 choice for bear-proof containers in the nation and the largest supplier of bear-proof containers in the world.
Contact BearSaver today
Would you like to learn more about how you can help to protect bears with our robust line of BearSaver products? Then contact us at 800-851-3887 or sales@bearsaver.com. Your questions and feedback are always welcome and our Customer Service Representatives are eager to assist you. Contact us today!
---
Share this post
---
---