Prevent Fires with BearSaver's Hot Coal Containers
Posted by Securr Blogger on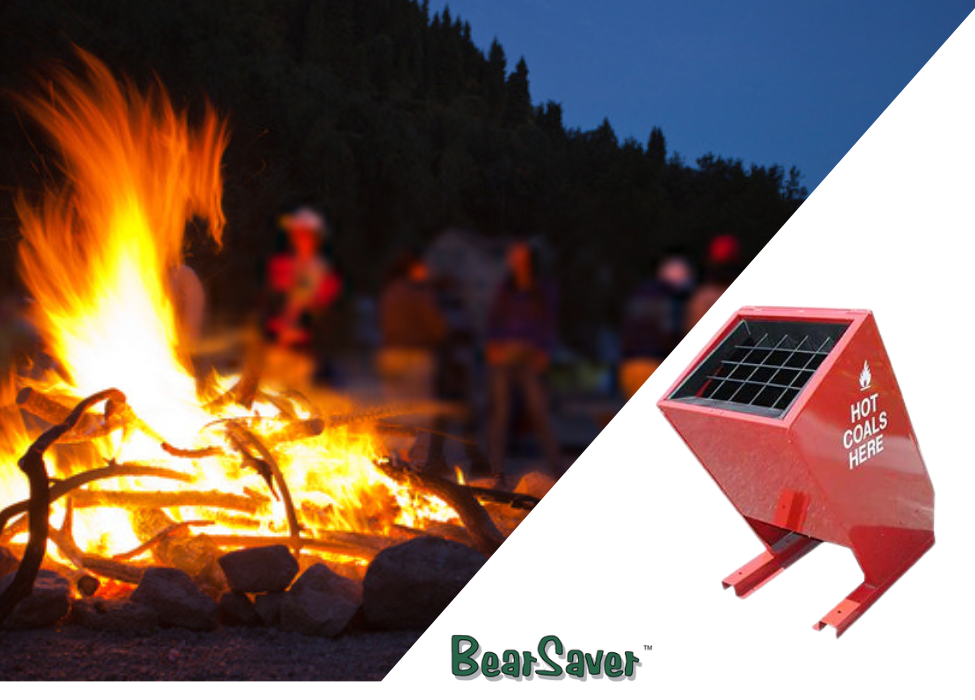 At BearSaver, we care about keeping people and bears safe. And that goes beyond simply providing bear-resistant trash cans and recycling containers. We also want to help ensure that you stay safe in Bear Country in other ways, too. That's why we've developed a line of Hot Coal Containers for use in parks and campgrounds. Preventing forest fires is crucial for the safety of all living things in Bear Country, and we're proud to offer a superior product that helps to prevent potential fire hazards. 
How BearSaver's Hot Coal Containers work
The BearSaver line of Hot Coal Containers couldn't be easier to use. If you have hot coals from a campfire or other fire, you simply dump them through the top of the container. That's it! Those coals can later be retrieved by opening the back service door and swinging out the container inside. BearSaver's Hot Coal Containers are available in two sizes, both small and large. No matter what size park or campground you service, we have the right size Hot Coal Container to meet your needs.
Made to withstand even the harshest conditions
No matter where your park or campground is located, BearSaver's Hot Coal Containers can withstand even the harshest environments. Our containers are made from heavy-gauge, corrosion-resistant steel and finished with a textured powder coat. This means they are resistant to humidity, salt spray, fog, ultraviolet rays, abrasion, and chemicals. In addition, all hinges, handles, striker plates, and hardware are zinc coated, making them resistant to corrosion.
Manufactured by the leaders in bear-resistant containers
When you're looking for bear-proof containers for residential or commercial use, BearSaver is the nation's #1 choice! We have been making heavy-duty steel enclosures for more than 25 years and have vast knowledge and experience dealing with material strengths, corrosion resistance, and superior finishes. We've worked with wildlife biologists and bear experts for more than a decade to understand the capabilities of the animals you're trying to keep out of your trash. This includes not only bears, but also raccoons, squirrels, foxes, ravens, and rodents. We feature a line of more than 75 different bear-proof trash cans, dumpsters, food storage lockers, and other enclosures. We're the largest supplier in the world of bear-proof containers and ship our products to every bear-habituated state and province in North America.
Learn more about bear behavior
In addition to providing the nation's best bear-proof trash cans and recycle bins, we also like to share the knowledge of bears we've acquired over the years. Understanding bear behavior is the first step in preventing problems. That's why we've created the website bearinfosite.com. Here you'll find information and resources about bears so that you can be Bear Aware.
Contact BearSaver today
If you live in Bear Country, then you know how important it is to properly handle your trash and recycling to keep both people and bears safe. Would you like to learn more about how BearSaver's products can help you? Then contact us at 800-851-3887 or sales@bearsaver.com. Your questions are always welcome and our customer service representatives are eager to assist you. Contact us today!
---
Share this post
---
---