Keep Food Safe with BearSaver Food Storage Lockers
Posted by Securr Blogger on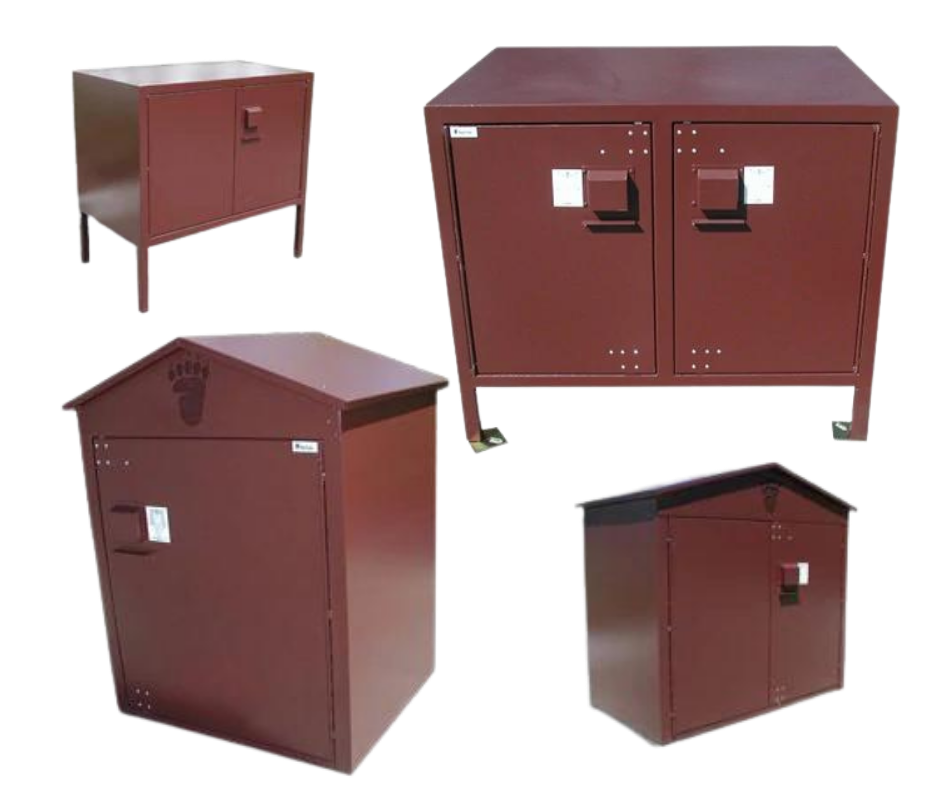 You know how important it is to keep human food away from bears. Not only does it keep you and your property safe from damage, but it also keeps bears safe from potential danger. But how do you keep fresh food away from bears at places like campgrounds, picnic areas, and trailheads? By using bear-proof food storage lockers! Let's take a closer look at how BearSaver can help keep you and your food safe while you're out enjoying nature.
Innovative latching system
Bears are incredibly smart creatures, especially when it comes to hunting for food. That's why it's so important to keep your food secure while you're out camping, hiking, and picnicking. BearSaver food storage lockers are perfect for these sites because they come with a specialized latching system. The pocket-style, self-closing touch latch is simple to operate but beyond the capabilities of bears. It requires no squeezing or gripping – simply insert four fingers into the latch and push upward. The latch is composed of zinc-plated components and hardware, making it durable and long-lasting. It uses two slam latches that recess securely into the cabinet, and the left door is captured by the right door eliminating the need for additional latches. Our food storage lockers also come with a child-safety release handle on the inside of the enclosure.
User-friendly and easy to access
Ease of use is crucial when it comes to providing food storage out in the wild. BearSaver Food Storage Lockers have been designed to be incredibly user-friendly to ensure a consistent and high level of animal resistance. The enclosures include large cupboard-style doors making it easy to store away even the largest coolers. There's also plenty of room inside to open your cooler lids, eliminating the need to pull them out and risk a back injury. Additionally, the doors can be opened and closed with one hand.
Heavy-duty and reliable
When you purchase a BearSaver Food Storage Locker, you can rest assured knowing that it will stand the test of time. Our lockers are constructed with galvaneeled steel for superior corrosion resistance. They can be bolted to a cement pad or mounted on our unique pole mount system if no hard surface is available at your site. The enclosures are finished using a textured powder coat that is resistant to salt spray, humidity, fog, UV rays, chemicals, and abrasion.
Many sizes and styles available
No matter what your needs, there's a BearSaver Food Storage Locker that will meet them. Our food storage lockers come in various sizes including small, medium, intermediate, mid-size, and large. Our small locker is perfect for small campsites and has a 15-cubic-foot capacity. On the other end of the spectrum, our large food storage locker has a 26-cubic-foot capacity and is ideal for a family's week-long camping adventure. There are also many sizes and styles in between as well as ADA-compliant lockers with extended legs that meet ADA guidelines.
Contact BearSaver today
If you'd like to learn more about how BearSaver Food Storage Lockers can benefit your campground, trailhead, or picnic area, then contact us at 800-851-3887 or sales@bearsaver.com. When you're looking for bear-proof enclosures, we are your best choice!
---
Share this post
---
---