Customizing Your BearSaver Receptacles
Posted by Securr Blogger on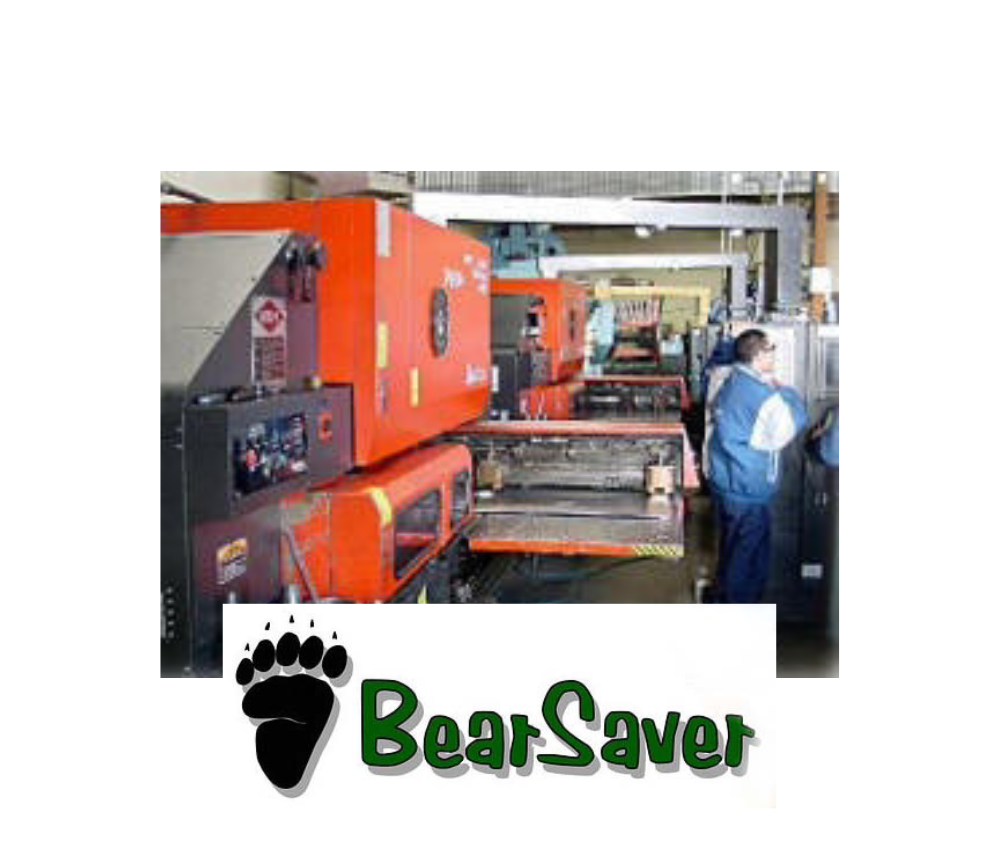 Here at BearSaver, we've spent years working with wildlife biologists and bear experts to bring the highest quality bear-resistant trash cans and recycling bins to the market. We have a robust line with more than 75 different bear-proof trash cans, bear-proof dumpsters, and bear-proof food storage lockers that will remove the attractants that get bears in trouble. But we understand that even with so many products to choose from, you might still have unique needs. That's why we're happy to customize any of our BearSaver receptacles to meet those needs. Let's take a closer look at how we can help you.
Huge line of bear-proof receptacles to choose from
BearSaver is the largest bear-proof container supplier in the world, and it's easy to see why. We offer more than 75 different bear-proof containers to choose from. These products have been developed and designed over many years with help from bear experts and top wildlife biologists. We take our work very seriously, and we use our expertise in bear behavior and metal fabrication to solve real-world animal-resistance problems in the market. We've got a solution to nearly every animal problem, and we manufacture and distribute all our products from our state-of-the-art facility here in Ontario, California.
Can customize to suit nearly every need
Even though we offer a robust line of bear-resistant products, we understand that some people may have specific requirements and don't see exactly what they need. That's no problem here at BearSaver. Our manufacturing facility uses state-of-the-art Computer-Aided Design (CAD) software to design quality products that our computer numerically controlled (CNC) machines understand. That's just a fancy way of saying that we have the in-house engineering resources to help our customers design solutions to specific problems. If you don't see what you need in our listed products, then just give us a call to talk about your requirements.
Help you understand what you may need
Not everyone is a bear expert, even those of us who have lived a long time in bear country. That's why we're also dedicated to helping educate people about bear behavior. We've created the website BearInfoSite.com to pass along some of the most important information we've learned and valuable resources that are available. When you visit the site, you can learn all about the types of bears that are present in North America, common bear traits, where bears are distributed, guidelines you should follow, techniques for bear management, and links to places where you can find even more information about our bruin friends. 
Contact BearSaver today
Would you like to learn more about how you can help bears in your area by removing the attractants that can cause them harm? Then contact us at 800-851-3887 or sales@bearsaver.com. Your questions and feedback are always welcome at BearSaver. Our Customer Service Representatives are standing by to assist you. We are dedicated to helping you make the right decision about your bear-proof containers with confidence. Contact us today to get started!
---
Share this post
---
---